Top 5 Best Social Media Management Tools of 2017
Social media is one of the most effective tools to make your business nag more traffic and generate leads. Having the right knowledge of various social media management tools and to mark your presence on social media channels like Facebook, Twitter, Instagram etc. is a must for any kind of business to survive in this competitive world. The only way to manage social media at scale is to have the thorough knowledge of various social media management tools that are frequently used by social media managers for improving the efficiency and better results for the website. There are lots of Digital marketing institute in Delhi which provide best knowledge and troubleshooting of social media tools under the SEO and digital marketing course.
Are you looking for an all in one solution to manage your social media presence? Following are some of the list of effective tools of social media:
Hootsuite- This is the most important and best social media management tool for people and business when they collaborate to showcase their social media campaigns on various social media networks like facebook, twitter, pin interest etc Hootsuite is inevitably famous for managing social media, tracking conversations via various mobile services.

Buffer- Buffer is the smart way of scheduling content and scheduling share across social media. You can use it as a platform for filling in content and then stumble postings throughout the day. This help in keeping consistency over social media scheduling for a week's time.
Also Read: Facebook vs Twitter: Which Is Better For Your Business In India?
IFTTT- It is an important internet automation site so that you can conserve a lot of time managing social media and other work. You can easily connect to any major network or channel to various media sites like Facebook, Twitter, and LinkedIn. The best part of this social media tool that it further enhances the above 2 mention tools and it is necessary to use it for any serious social media professional.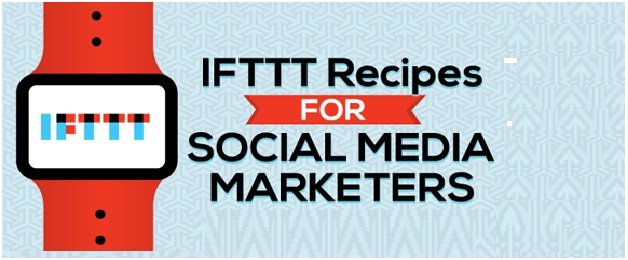 Social Oomph: This tool helps you schedule content on Facebook and Twitter in an automated scheduling type. It is an important social media marketing tool in the market. The most important and frequently used feature of social oomph is that it has a number of premium options that allows you to schedule your post using your social media profile on Facebook, LinkedIn etc.

DashBurst- The latest edition into the category of the best social media management tool is DashBurst. It is a new multimedia web experience, the social network for unique content creators. You get an opportunity in exploring and sharing a wide variety of content, videos, images, articles, info graphics, docs etc. You can also queue your burst and then get a chance to see or watch later when they get automatically updated on your DashBurst and other social media channels.
So these are some of the important tools of social media management that you must keep in mind and use them when the need arises. Always keep in mind these social media tips if you want a growth in your business as well as your carrier. Choosing the right tool of social media management for your business requires you have to understand and have a great knowledge on it. Your business just needs to adapt some basic social media strategy and focus on which tool to use so that you can improve what you are doing currently over this media.