How I made $1200 in December by Just Spending 2 hours from my daily routine!
Hello Guys,
I am Pankaj Dhingra, Founder of Digital Edge Institute. For me earning money on the online platform is an OBSESSION!
Being a Techie & Digital Marketer, i always look around the opportunities to make money while i sleep. Well, there are so many options for digital marketers to make online such Affiliate marketing, lead generation, blogging etc.
I have been working on these platforms from quite some time and successfully making it happen for me. To inspire you all, i am sharing one of my secret to make money online by sitting at home as an extra income.
Being a techie i used to blog on technology & simple tech tips. During my tenure, i have learned some of the great tips that have helped me to gain pretty good profit and the work is so easy that I can do it from any place. I know blogging is not that easy for everyone but once you start doing it as a passion; things will start taking place. So, today I am going to show you some of the better ways to earn online with no or little investment.
You can make a lot of money and bank hard if you have the budget. I made around $1200 in December 2018 in a very strategic way by spending just two hours from my daily routine, even though I have to spend a bit of money on this but if you have the full-fledged plan to work on then money is just a number and blogging is just a game for a perfect player.
Proof of my my online December 2018 & January 2019 earnings
In the below image you can watch out my real-time earning for the month of December.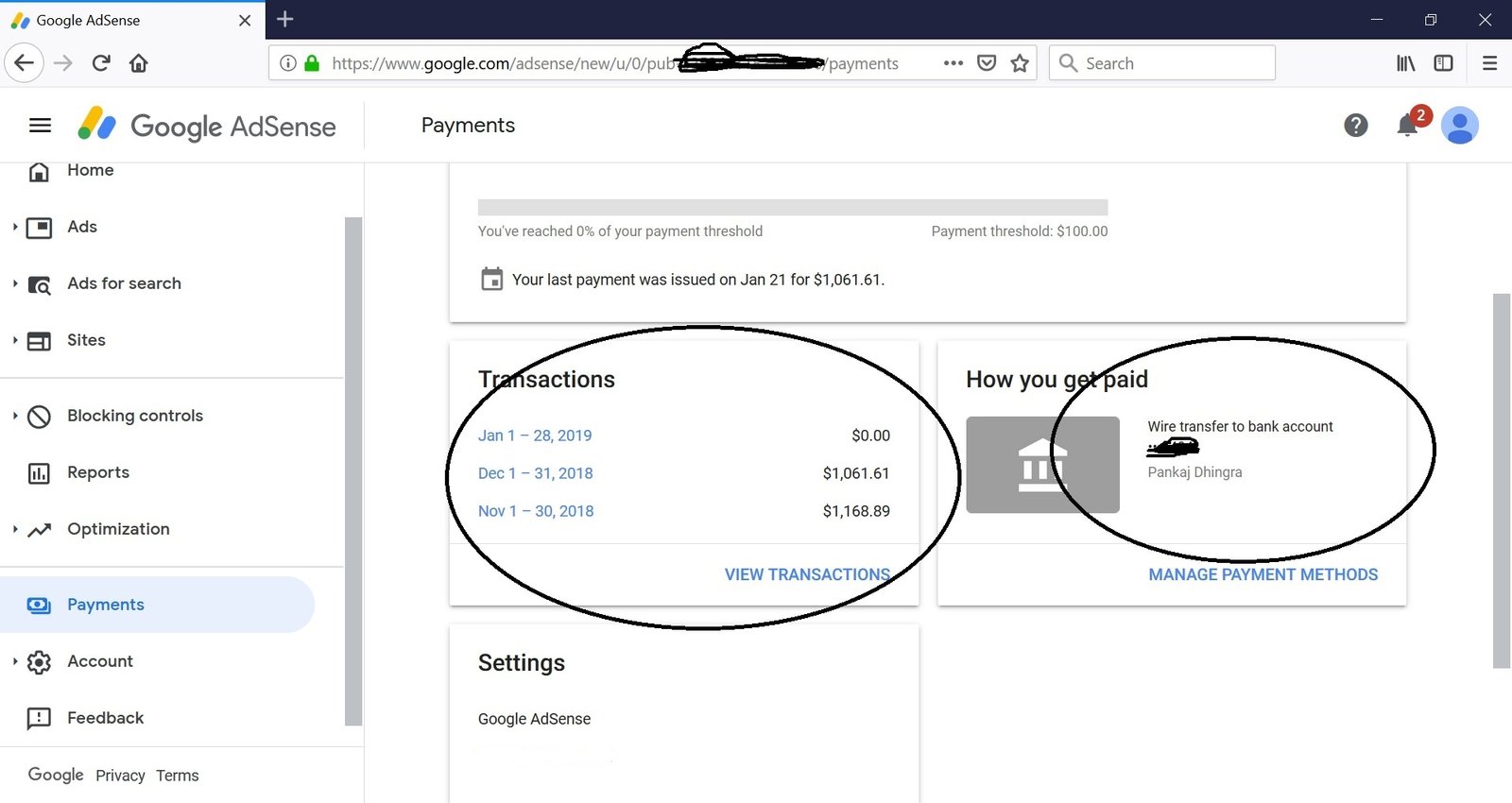 In the initial stage I was figuring out the ins and outs of blogging and for the past few years, I was tracking activities which can boost my site and by that, I have attracted more visitors wisely. For all this, I have implemented most reliable and dependable optimized tools and technology to meet the set goals and growing demands. Anyways, if you are having a strongly established site with a sheer audience then you can effectively monetize the opportunity. I implemented Adsense to earn money when visitors click on the Google Ads and the best part of it is that Google automatically chooses the places where you can make the best revenue for each site.
I have made a lot of money through affiliate sales, another success metric for me was Ad request RPM and this whole bunch of money earned by me in just a month. So, in order to get some quality results then you should work on maximizing web traffic and engage your audience in order to earn some good money. Sites are seeing a flood of traffic from sources like email, a referral from links, organic searches, ad placements, and much more.
Here is the proof of my income which I have successfully made in December. You can also do it and all it takes is a few hours and your impeccable strategies.
So, this is a very boosting post for the one who wants to earn a handful of money and be their own boss. If you find this post helpful and motivating then in that situation you may share it on all social media platforms like Facebook, Twitter, Pinterest, Instagram, LinkedIn, and so on. And in the same manner, if you have any queries then comment on the below section.
You don't need any technical knowledge to make money online.
Join our Digital Marketing Training Program & Values to Your Life.